PMI-PBA ®
Formation : Professional in Business Analysis (PMI-PBA)®
Préparation à la Certification Officiel PMI-PBA®
Durée du formation : 5 jours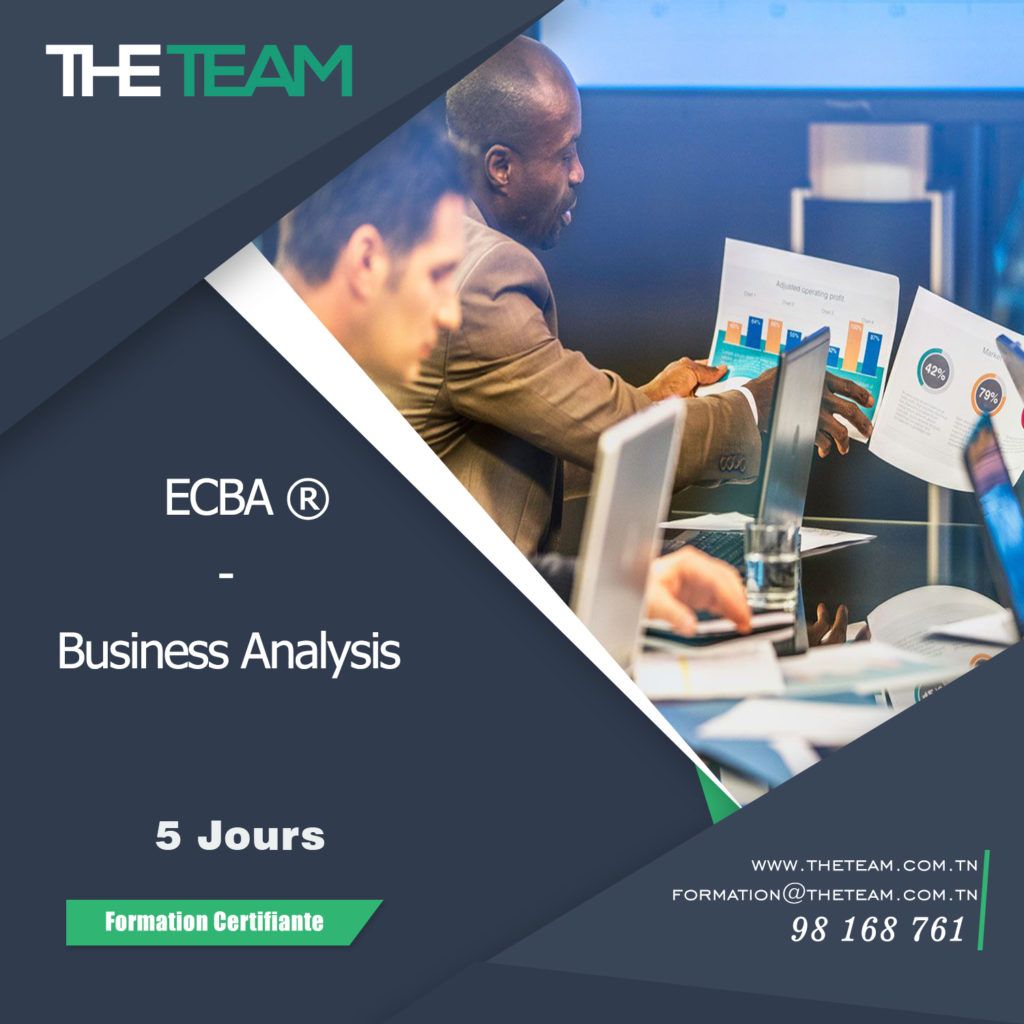 Cette formation permet d'acquérir les connaissances et l'expérience qui sont exigées pour passer la certification PMI-PBA® (PMI Professional in Business Analysis®) selon le référentiel « The PMI Guide to Business Analysis » . Il est basé sur le PMBOK® Guide.
Cette formation permet aux participants de :
Augmentation de leurs chances de réussite pour l'examen PMI-PBA® dès le 1er passage
Obtention de 35 heures de formation à faire valoir pour le dossier d'examen
Cours enrichis avec des tests de simulation à la fin de chaque chapitre
Cours dispensés par des experts en business analyse et certifiés PMI-PBA®
Coaching personnel pour la constitution du dossier à fournir au PMI®
Cette formation est ouverte à tous les profils de l'entreprise et principalement aux :
Praticiens qui ont de l'expérience dans le business analyse, ou AMOA, et qui souhaitent faire reconnaître leur expérience avec la certification internationalement reconnue du Project Management Institute.
Les analystes d'affaires qui travaillent avec des équipes de projet et gèrent les exigences ou le développement de produits,
Les gestionnaires de projets ou de programmes qui effectuent une analyse commerciale.
Introduction
Business Analysis Domains
Planning
Elicitation and Analysis
Traceability & Monitoring
Evaluation
Business Analysis Tools and Techniques
Understanding Business Analysis in Project Environment with PMBOK® Guide
Business Analysis in Agile Environment
Agile Practice Guide
Extended Learning Materials :

Case studies
Quizzes
Simulation Exams