PMI-PBA ®
Training : Professional in Business Analysis (PMI-PBA)®
Preparation for the Official PMI-PBA® Certification
Training Duration : 5 Days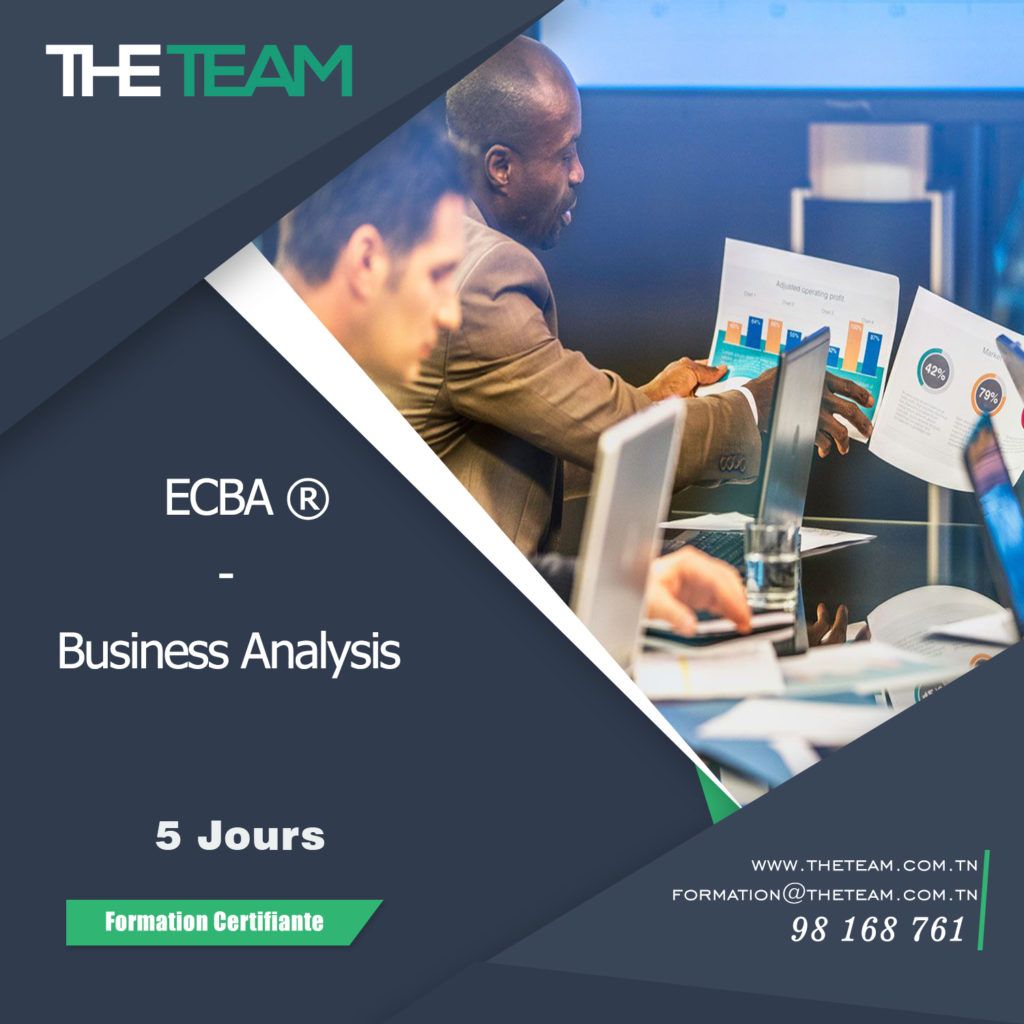 This training provides the knowledge and experience required to pass the PMI-PBA® certification (PMI Professional in Business Analysis®) according to the reference "The PMI Guide to Business Analysis". It is based on the PMBOK® Guide.
This training allows participants to:
Increase in their chances of passing the PMI-PBA® exam from the first time.
Obtaining 35 hours of training to be used for the examination file.
Enriched lessons with simulation tests at the end of each chapter.
Courses taught by business analysis experts and PMI-PBA® certified.
Personal coaching for the creation of the file to be provided to the PMI®.
This training is open to all company profiles but mainly to:
Practitioners who have experience in business analysis, or AMOA, and who wish to have their experience recognized with the internationally recognized certification of the Project Management Institute.
Business analysts who work with project teams and manage requirements or product development.
Project or program managers who perform business analysis.
Introduction
Business Analysis Domains
Planning
Elicitation and Analysis
Traceability & Monitoring
Evaluation
Business Analysis Tools and Techniques
Understanding Business Analysis in Project Environment with PMBOK® Guide
Business Analysis in Agile Environment
Agile Practice Guide
Extended Learning Materials :

Case studies
Quizzes
Simulation Exams