TRAINING : Project management through practice
Training certificate
Training Duration : 9 Days (54 hours)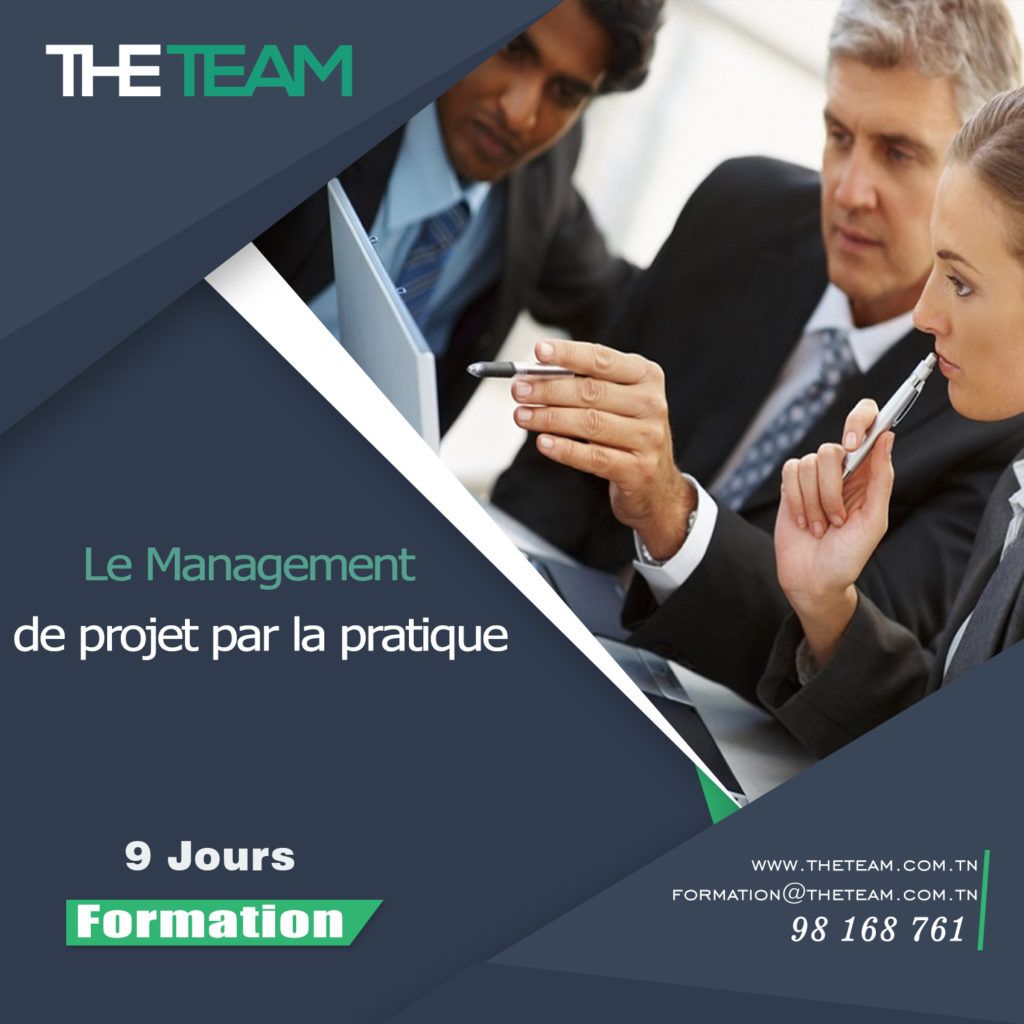 Learn how:
Understand the different phases of the realization of a project
Know the constraints of project management and know how to manage them
Manage resources before, during and after the project
Dimension the resources needed for the project and support them.
Effectively monitor the execution of a project
Master the project
Close the project
Project managers wishing to familiarize themselves with the principles of Project Management and learn to apply the tools and knowledge acquired to manage their projects.
Project managers and their teammates, senior project managers and other executives who need to monitor the status of projects.
PMO
Introduction to project management
The operational environment of the project
The role of the project manager
Project Initiation
Project planning
Project steering
Project execution
Project control
Project closure
Performance indicators
Practical applications on a real company project in the form of workshops for applying theoretical concepts.