ECBA®/IIBA®
Business Analysis TRAINING, ECBA®/IIBA®
Preparation for the Official ECBA®/IIBA® Certification
Training Duration : 5 Days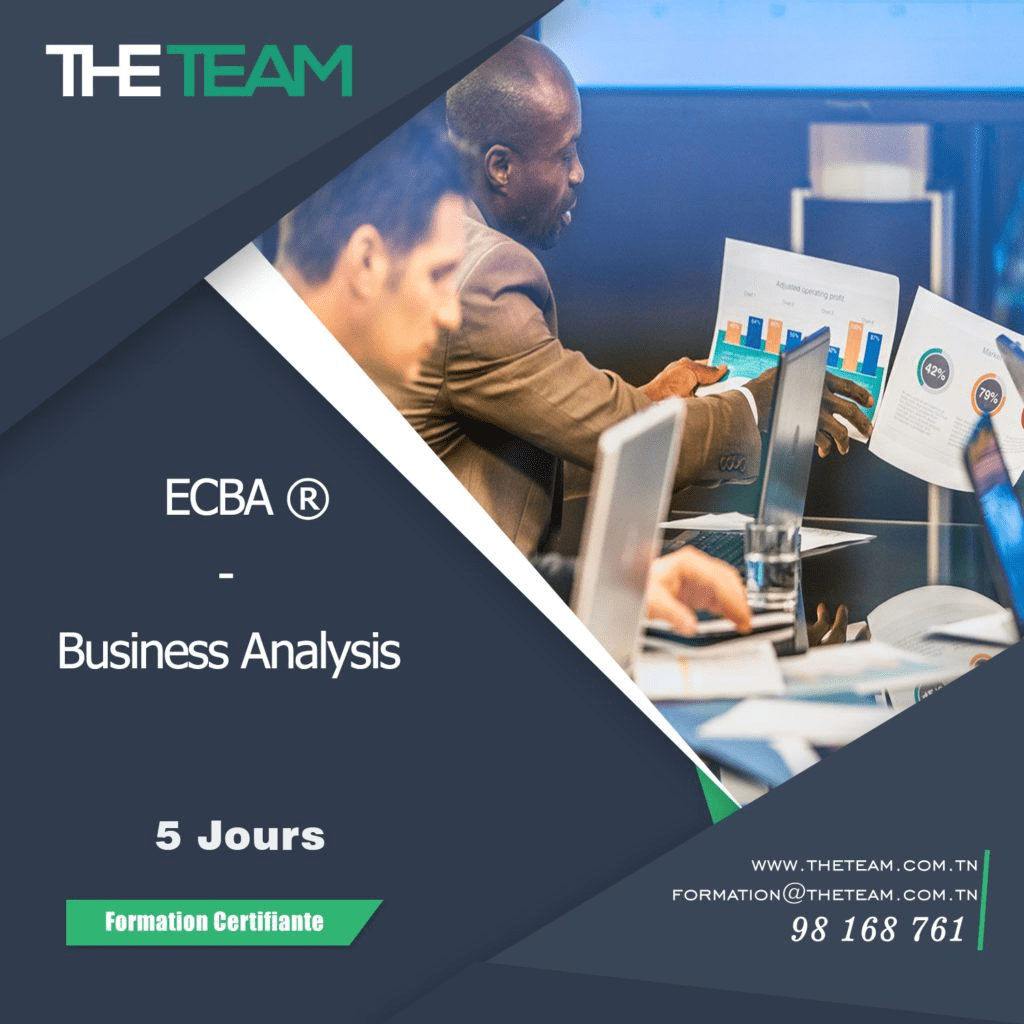 This training enables participants to:
Understand the key concepts of Business Analysis

Discover the areas of knowledge of Business Analysis

Evaluate a Business Analysis strategy

Prepare for the IIBA "ECBA® Entry Certificate in Business Analysis" exam
This training is open to all company profiles but mainly to:
AMOA.
Product Owner.
functional manager.
Product Manager.
Future Business Analysts with a little experience in the field, having a fluent technical English, and who aim to submit their application file and pass the IIBA ECBA exam.
This "Preparation for certification in Business Analysis ECBA" training consists of reviewing all the chapters of the BABOK®, namely:
Business Analysis Planning and Monitoring.
Elicitation and Collaboration.
Requirements Life Cycle Management.
Strategy Analysis.
Requirements Analysis and Design Definition.
Solution Evaluation.
This training includes accompanying candidates to register, submit their application, practice the exam with simulation tools, develop a personalized plan to pass the exam.