ECBA®/IIBA®
Formation Business Analysis, ECBA®/IIBA®
Préparation à la Certification Officiel ECBA®/IIBA®
Durée du formation : 5 jours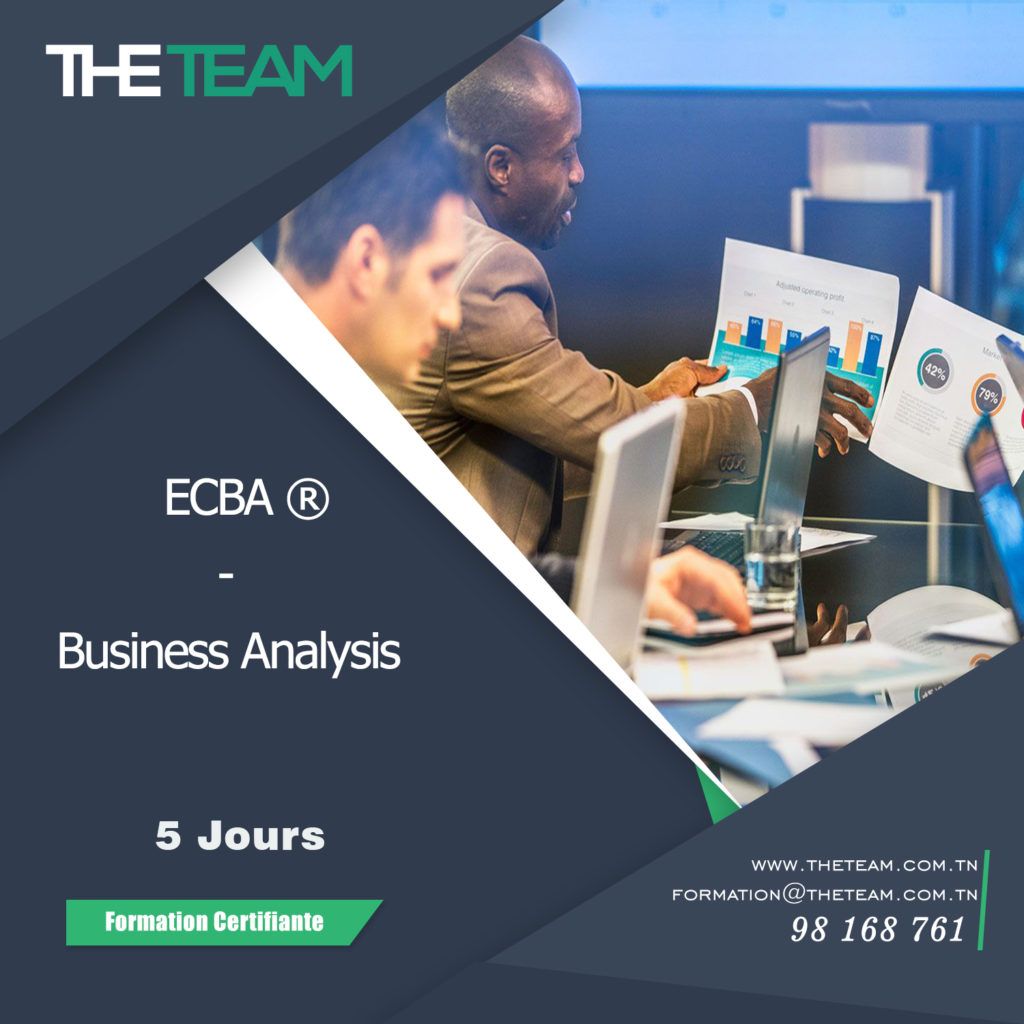 Cette formation permet aux participants de :
Comprendre les concepts clés de l'Analyse d'Affaires

Découvrir les domaines de connaissances de l'Analyse d'Affaires

Evaluer une stratégie de l'Analyse d'Affaires

Préparer l'examen « ECBA® Entry Certificate in Business Analysis » de l'IIBA
Cette formation est ouverte à tous les profils de l'entreprise et principalement aux :
AMOA
Responsable produit (Product Owner)
Responsable fonctionnel
Gestionnaire de produit.
Futurs Business Analyste avec très peu d'expérience dans le domaine ayant l'anglais technique courant et qui ont pour objectif de déposer leur dossier de candidature et de passer l'examen ECBA de l'IIBA.
Cette formation « Préparation à la certification en Business Analysis ECBA » consiste à passer en revue tous les chapitres du BABOK®, à savoir :
Business Analysis Planning and Monitoring
Elicitation and Collaboration
Requirements Life Cycle Management
Strategy Analysis
Requirements Analysis and Design Definition
Solution Evaluation
Cette formation inclut l'accompagner des candidats à s'inscrire, déposer leur candidature, pratiquer l'examen avec des outils de simulation, développer un plan personnalisé pour réussir à l'examen.