Oracle Primavira P6 EPPM
Webinaire Oracle Primavera P6
PRÉSENTATION DE L'OUTIL AVEC UNE TOUR RAPIDE SUR LES DIFFÉRENTES FONCTIONNALITÉS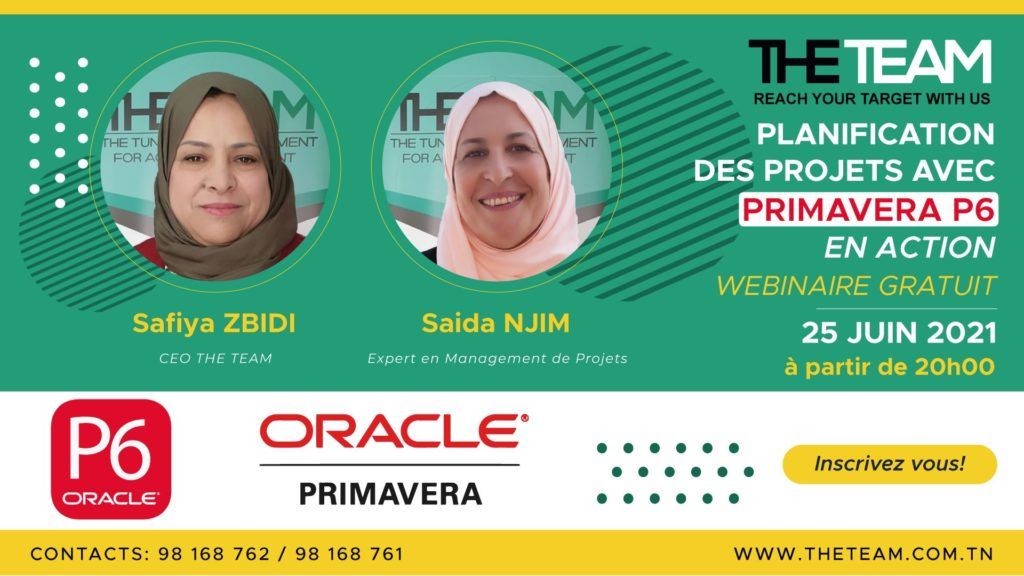 The Tunisian Establishment For Agile Management ( THE TEAM ) partage avec vous le webinaire ( Webinar )  » Oracle Primavera P6  » zero to hero 100% pratique.
Animé par : Safiya Zbidi – CEO THE TEAM & Saida NJIM – CEO FCS
Gérez des projets de toute taille avec Primavera P6 . Robuste et facile à utiliser, Primavera P6 est la solution de référence pour hiérarchiser, planifier, gérer et exécuter des projets, des programmes et des portefeuilles à l'échelle mondiale.
Webinaire organisé par THE TEAM le 25/06/2021