THE TEAM décroche le label EEP: Endorsed Education Provider de l'IIBA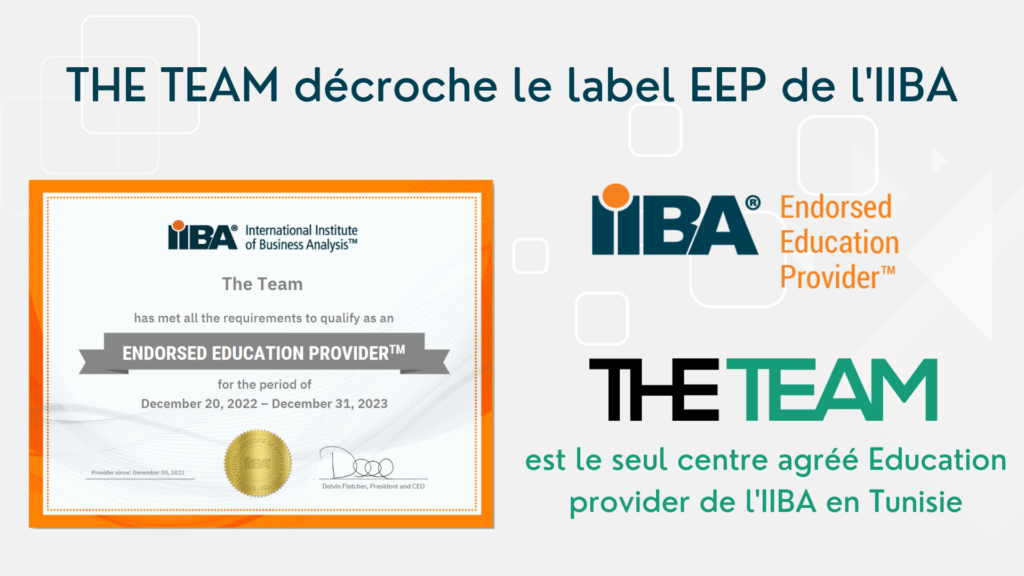 L'importance de label EEP:
Après son adhésion au programme EEP (Endorsed Education Provider), The TEAM se démarque et devient l'unique cabinet de formation Tunisien agréé par l'International Institute of Business Analysis (IIBA). Une étoile de plus qui vient couronner son actif pour consolider son leadership et son Know-How sur la filière de la Business Analysis, une filière cruciale pour l'innovation et la transformation des entreprises.
Être Endorsed Education Provider de l'IIBA constitue une empreinte de Qualité et de Crédibilité au profit des étudiants et des praticiens. Cela renforcer leurs connaissances et leurs compétences en Business Analysis en adéquation avec les normes et les bonnes pratiques internationales.
Le ladbel EEP est la preuve que:
THE TEAM fait partie d'une communauté internationale reconnue de partenaires de l'IIBA.
L'ultime objectif de The Team est de fournir aux praticiens de la Business Analysis le soutien et l'accompagnement nécessaires pour évoluer tout au long de leur parcours professionnel.
Les formations sont approuvées et sont en conformité avec les politiques et les procédures de l'IIBA.
Le contenu des cours est mis à jour continuellement pour tenir compte des dernières tendances en analyse d'affaires et sont adaptés aux défis auxquels les Business Analystes sont confrontés au quotidien.
Par ailleurs, votre participation aux formations BA de THE TEAM vous permettra, grâce au label EEP, de gagner les CDU (Continuing Development Units) demandés lors du processus de certification ou de recertification.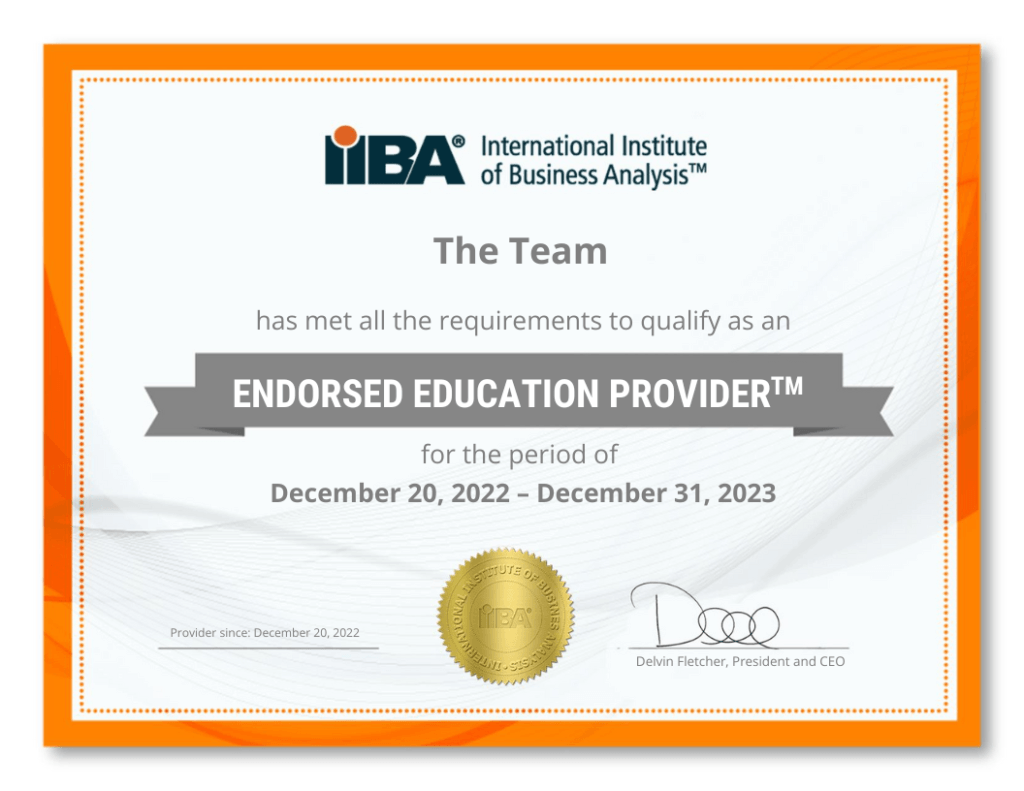 Pour savoir plus, n'hésiter pas à nous contacter par ici.
Pour lire d'autres articles, cliquez ici.