PMP – PMBOK v7
Webinaire – PMBOK V7 : Présentation des différences et évolutions marquantes par rapport au PMBOK V6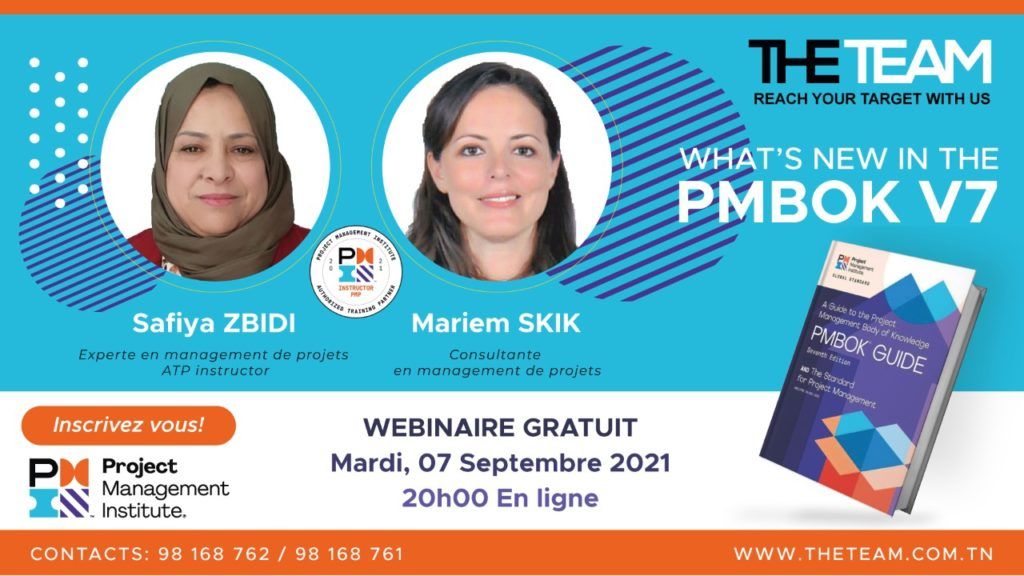 Le webinaire « What's new in the PMBOK 7 » s'est conclu avec succès avec la présence de plus de 130 participants actifs.
Nous tenons à remercier nos expertes madame Safiya Zbidi et madame Meriem Skik pour avoir dirigé le webinaire et répondu à toutes les questions avec beaucoup de professionnalisme et de précision.
Vous pouvez toujours revisualiser notre webinaire présenté ci-dessous sur la chaine THE TEAM de Youtube
Cet événement ne pourrait être possible sans la contribution de nos précieux participants que nous tenons à les remercier et principalement à ceux qui ont donné leurs témoignages et leurs précieux conseils autour de leur expérience avec le cabinet The Team et avec l'examen PMP.
Merci à tous pour votre soutien et votre confiance ! Votre confiance nous encourage à travailler plus