Recruitment of Developers with permanent contracts in France!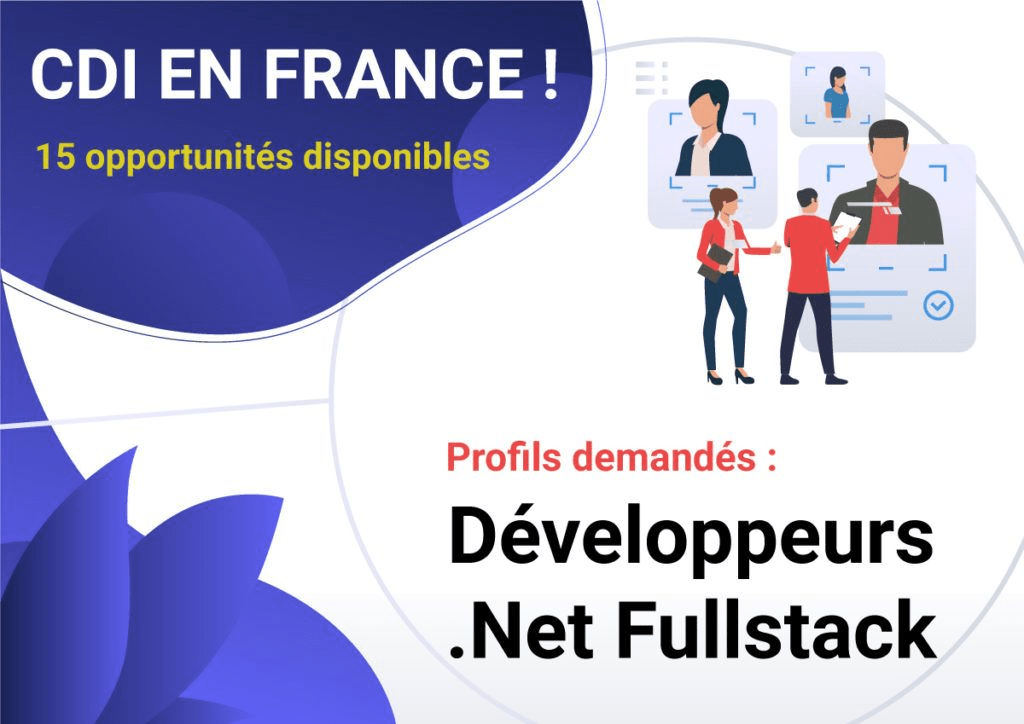 Permanent contract recruitment in France – We are pleased to announce the launch of a recruitment campaign on behalf of our partner in France, based in Paris and operating in the IT development sector.
The partner company is a company specializing in engineering, consulting and IT services based in Paris. She works closely with Microsoft technologies, SAP…
It is distinguished by the technical expertise of its staff and by the application of cutting-edge methodological standards among its clients. The quality of the projects on which it intervenes is its priority.
So if you want to be part of the adventure, please join us! Agile Scrum training is offered for selected profiles!
Required profile: .Net Fullstack Developer
Your mission is to:
Perform design and development tasks.
Write the technical documentation.
Participate in the costing and analysis of development tasks.
Profile :
You have a Bac+5 level training in computer science or equivalent.
You have at least 3 years of experience in a similar position.
You master Microsoft development technologies (.Net Core and Full Framework, C#, Entity Framework, ASP.Net MVC, Visual Studio, etc.) as well as databases (SQL Server, Oracle) and have good knowledge of Angular (versions 7+).
You demonstrate a sense of communication, a taste for teamwork and rigor and analytical skills are your strengths.
Workplace: Paris.
Contract: CDI.
Number of available positions: 15.
Salary: According to profile.
How to apply?
please send your resume to this email address. We will contact you for more information if needed:
Email : recrutement@theteam.com.tn