What is ECBA certification?
An ECBA™ (Entry Certificate in Business Analysis™) is the first level of the International Institute of Business Analysis™ (IIBA®) Business Analysis Certification Framework. The ECBA certification recognizes individuals entering the business analysis profession or those who manage business analysts and wish to understand the knowledge and skills required of a business analysis practitioner. Candidates must meet certain eligibility requirements to be admitted to the exam and, upon passing the exam, receive the ECBA certification diploma. THE TEAM offers the most comprehensive ECBA certification program in the industry to help you get there.
Why get your ECBA certification?
The ECBA certification recognizes individuals ready to develop their business analysis skills, knowledge, and behaviors as business analysis professionals. The certificate does not require work experience – only hours of professional development. This distinguishes the ECBA from other IIBA certifications. Benefits for the individual may include:
Demonstrated knowledge and understanding of industry principles and best practices.
Personal satisfaction of accomplishing the first step in their BA career.
Improved overall performance.
More market opportunities.
Benefits to the organization may include:
Advancement and recognition opportunities for staff.
Demonstrates the use of industry standard business analysis practices to clients.
Demonstrates to your stakeholders that your business is run efficiently.
Establishes BA practices as outlined in the Business Analysis Body of Knowledge® (BABOK®) guide by recognized professionals.
Demonstrates a commitment to the field of business analysis, increasingly recognized as a vital component of any successful project.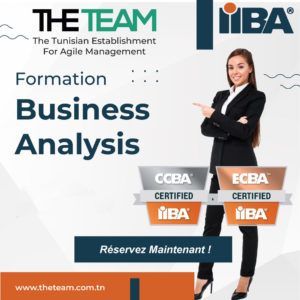 Develop your professional career in 𝐁𝐮𝐬𝐢𝐧𝐞𝐬𝐬 𝐀𝐧𝐚𝐥𝐲𝐬𝐢𝐬 with the certifications "𝐄𝐧𝐭𝐫𝐲 𝐂𝐞𝐫𝐭𝐢𝐟𝐢𝐜𝐚𝐭𝐞 𝐢𝐧 𝐁𝐮𝐬𝐢𝐧𝐞𝐬𝐬 𝐀𝐧𝐚𝐥𝐲𝐬𝐢𝐬 (𝐄𝐂𝐁𝐀) ®" and "𝐂𝐞𝐫𝐭𝐢𝐟𝐢𝐜𝐚𝐭𝐢𝐨𝐧 𝐨𝐟 𝐂𝐚𝐩𝐚𝐛𝐢𝐥𝐢𝐭𝐲 𝐁𝐮𝐬𝐢𝐧𝐞𝐬𝐬™ (𝐂𝐂𝐁𝐀®) of the 𝐈𝐈𝐁𝐀.