The importance of certifications in today's business world
This article was posted on February 10, 2023 by Tiffani Iacolino, Manager, Product Marketing, at the International Institute of Business Analysis™ | IIBA® to discuss the importance of certifications in today's world along with the most important skills a business analyst needs to have.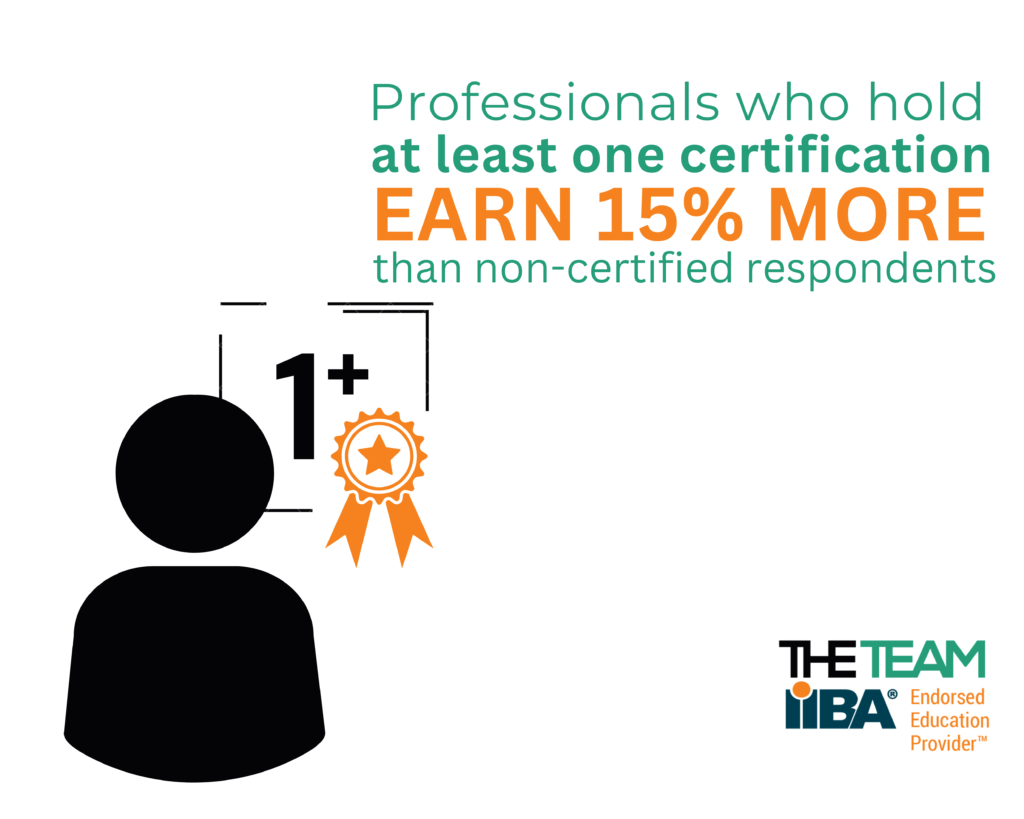 Why do certifications Matter?
Investing in yourself to enhance your skill set has always been a long game investment. This year's Global State of Business Analysis survey asked respondents why they got certified and the number one answer was to gain confidence and advance their career with 92% of respondents recommending certification to support further career development.
Here's a breakdown of some other key benefits of certification:
23% reported higher confidence at work
23% reported upskilling
13% stated it Helped me find a job
12% reported salary increase
11% reported greater fulfillment at work
10% reported it helped me improve my ratings in my performance review
8% reported promotion
In addition to these benefits, it was reported that respondents who have at least one certification earn 15% more than their peers. Certification improves your marketability, your employability, and your earning potential. Explore IIBA's professional certifications.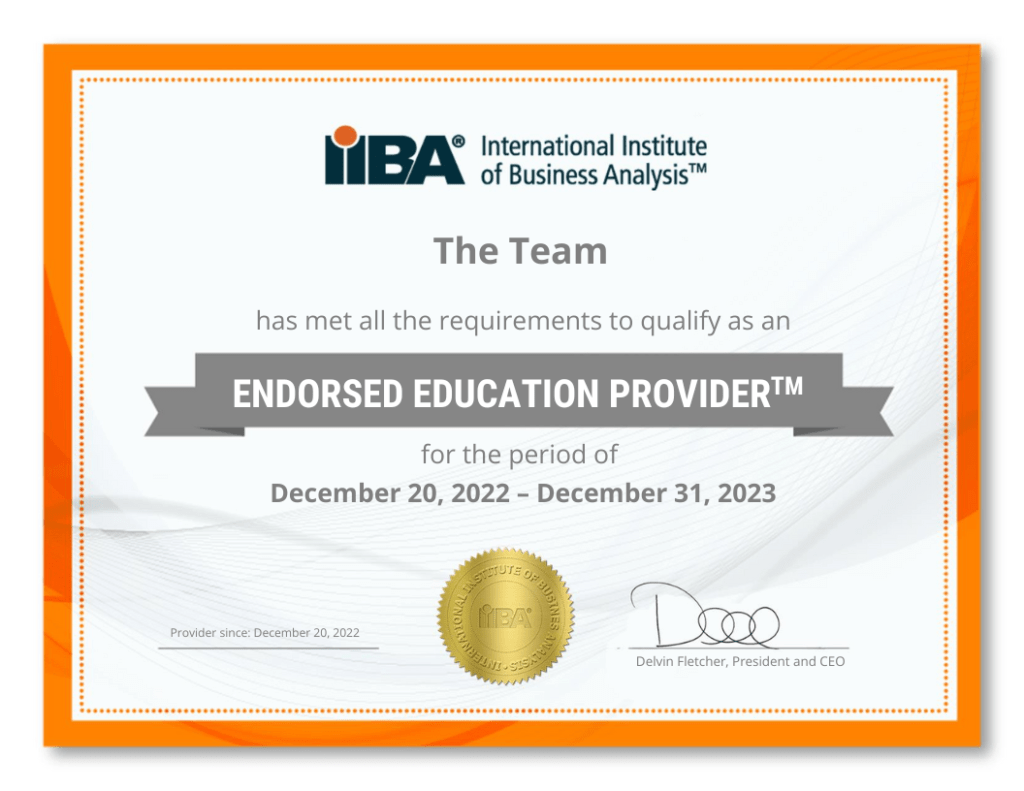 The Team is the only Endorsed Education Provider EEP by IIBA in Tunisia, so our course materials are aligned with IIBA standards and with the latest version of the BABOK.
What skills does a Business Analyst need other than certifications?
Top Business Analysis Skill Sets:
Findings by the Stanford Research Institute International and the Carnegie Mellon Foundation found that 75% of long-term job success depends upon soft skills mastery and only 25% on technical skills. The Global State of Business Analysis report breaks down both top reported hard and soft skills.
In a recent episode of Business Analysis Live! podcast available on YouTube hosted by Scott Bennett, Manager, Business Analysis and Susan Moore, Community Engagement Manager, they discussed in details the top Business Analysis skills.
Here's a quick glimpse of this years's reported top Business Analysis skills:
Communication Skills
Problem Solving
Business Knowledge
Facilitation
Agile Mindset
Decision Making
Creative Thinking
Systems Thinking
Leadership & Influencing
Conceptual Thinking
To read more articles, click here.
To visit The Team's Facebook page, click here.