All you need to know about ISTQB certification – Become a Software Tester
What is ISTQB?
ISTQB is the abbreviation for International Software Testing Qualifications Board. It is an international software testing certification for Individuals from IT and non IT fields since it is easily comprehensive for everyone.
ISTQB certification is the leading international certification program in the field of software testing, it is also one of the most widely recognized and fastest-growing certifications. It aims to enhance software testing skills and helps mastering the different aspects of the software testing domain.
Levels of ISTQB certification:
There exists 3 levels of ISTQB certification to master software testing and become an expert in this field.
Foundation level certification
Advanced level certification
Expert level certification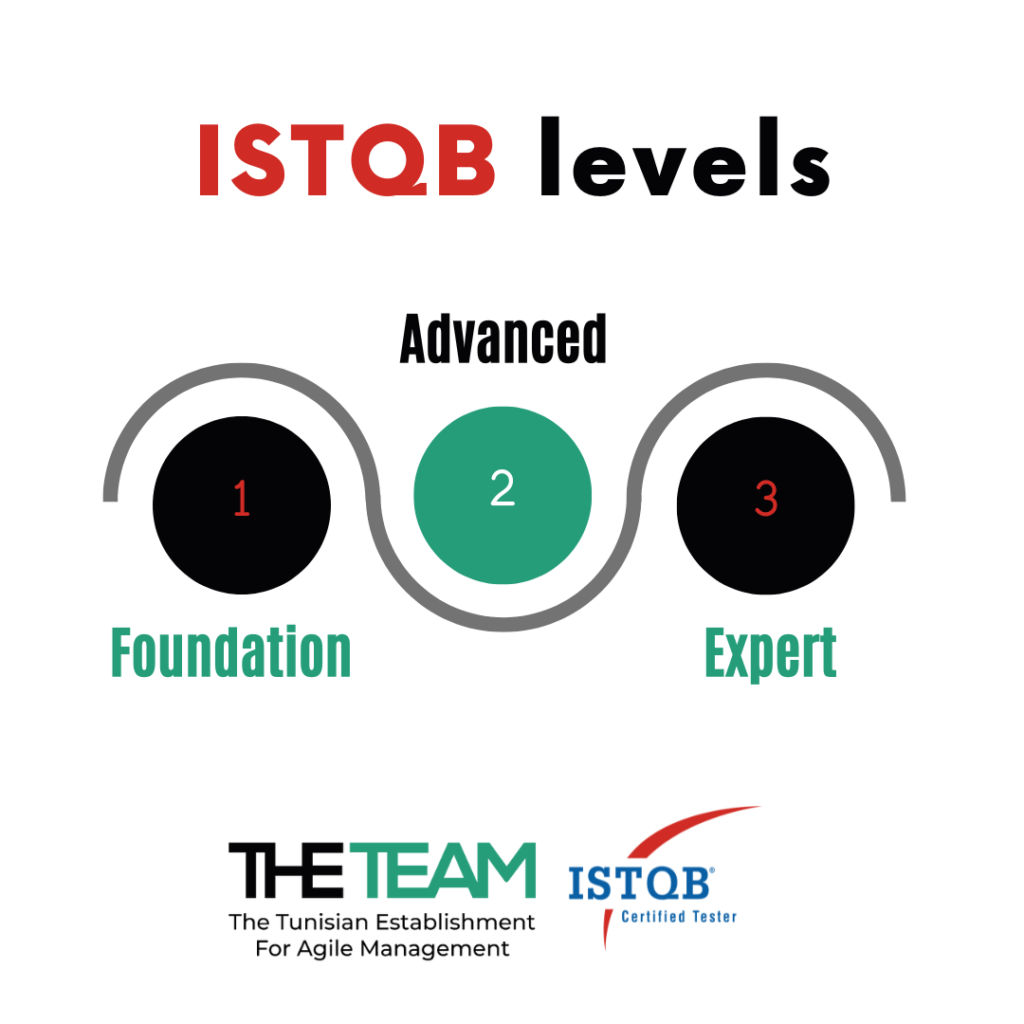 What is ISTQB foundation level certification?
It is the entry-level certification of ISTQB. This certification targets people who are fresher and practitioners who wish to start having international valued certifications. this level is considered as a starting point, in fact, its goal is to ensure the basic understanding of the fundamentals of software testing.
What is ISTQB advanced level certification?
The Advanced level of ISTQB certification builds on the concepts introduced in the foundation level and it includes more developed and advanced material. Holding this certification ensures your professional growth and guarantees that you have reached an advanced stage in the software testing career and wish to further expend your knowledge and expertise in the areas of security and automation testing.
What is ISTQB expert level certification?
The Expert level is the highest certification level of ISTQB. It extends the knowledge and experience gained at the advanced level through a broad understanding of testing in general plus an in-depth understanding of software testing aspects. The courses of this certification build on the knowledge and experience gained from the advanced level.
Why become ISTQB certified?
It makes you eligible to get testing job anywhere in the world and advance in your career path.
Gives its holder a professional credibility. It is an internationally-recognized validation of skills.
A competitive advantage for you and for your company. Having ISTQB certified employees gives clients more trust and confidence towards your company's services.
It can be taken by anyone who is interested in Software Testing. (IT or non IT people).
Foundation Level certification does not require any work experience.
The certification never expires, once you have it you'll always have it.
Being ISTQB certified makes you a solid employee in your company.
Still not convinced?
Here are some important statistics that may change your mind. Based on a survey made by the American Software Testing Qualifications Board, both software testers and their managers report that it is worth getting ISTQB certification.
Please check the data below:
92% of ISTQB certified software testers mentioned that the certification helped to demonstrate professional competency as well as gaining professional recognition.
89% of ISTQB certified software testers indicated that they were more valuable to their organizations since getting their first ISTQB software tester certification.
96% of managers agreed that having ISTQB certification demonstrates professional competency.
92% of managers stated that professional certification helps to gain professional recognition.
98% of managers believe that certification helps in career development.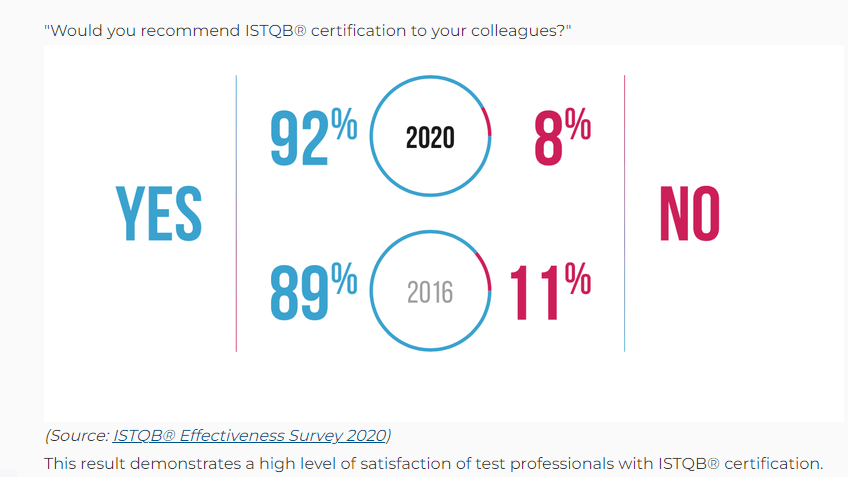 Adding to all of the above, every day, there are countless software testing positions over the world requiring an ISTQB certification. These jobs are for entry-level, mid-level, and advanced-level software testers. So, we can conclude that ISTQB certification is important for getting a job and getting promoted.
To join the ISTQB training with The Team click here.
Read more articles from here.